Fantasy General DRM-Free Download – PC Game – Full GOG Version
Title: Fantasy General
Genre(s): Strategy – Turn-based – Fantasy
Works on: Windows (7, 8, 10, 11)
Release date: March 1, 1996
Company: Strategic Simulations / GOG
About This Game
For over a century, the world of Aer was a place of peace, joy and prosperity. Through advances in technology and magic, its inhabitants created a harmonious society, rid of disease, destruction and evil. All was well within the land of Aer…
Until the Shadowlord came. Once a mere man with a voracious thirst for knowledge and power, the Shadowlord explored where no other dared, forsaking his humanity for absolute control. Summoning forth creatures of evil and attracting the most despicable of men, he created a powerful army and conquered Aer, engulfing it in pain, suffering and death. With the populace kept weak and divided through brutality and fear, few dare to openly challenge his reign. But now, The Council of Five, a leadership of Aer's wisest rulers and mages, has selected a powerful general to unite its people and challenge the Shadowlord's rule. With magic, beasts, mortals and mechs at your disposal, you must construct and lead your army across the lands of Aer, defeating the Shadowlord's forces and generals.. Join the battle and restore peace and happiness to this broken world.
Fantasy General is the third installment in Strategic Simulations' Five Star General Series, and invites you to leave the trenches of World War II and enter a world of heroes, swords, magic and beasts. As a turn-based strategy game, you must lead your army into battle with the Shadowlord's forces and defeat each of his lieutenants across varying terrain and battlefields. Build your army from the ground up, research upgrades to strengthen your forces, and augment your army with items and heroes who will aid you in your plight. With an atmospheric choral soundtrack, a user-friendly, point-and-click interface and engaging strategic gameplay, this contrasting addition to the Five Star General Series will have you hooked from the opening cinematic and will keep you plotting and battling to the very end.
– Battle the Shadowlord's forces and lieutenants across 5 continents
– Choose your general from four champions, each with their unique traits and abilities
– Customise and upgrade your army, with over 10 unit classes and four races to recruit from
– Uncover hidden items and heroes to upgrade your troops and lead your army
– Choose from three game modes: Campaign, Scenarios and Local Multiplayer
System Requirements
Minimum:
System: Windows XP / Vista/ 7 / 8 / 10
Processor: 1.8 GHz
Memory: 512 MB RAM
Graphics: 3D graphics card compatible with DirectX 7 (compatible with DirectX 9 recommended)
Storage: 2GB HDD
Please be advised that Windows 10 operating system will receive frequent hardware driver and software updates following its release; this may affect game compatibility
Game Media
ScreenShots from the Game: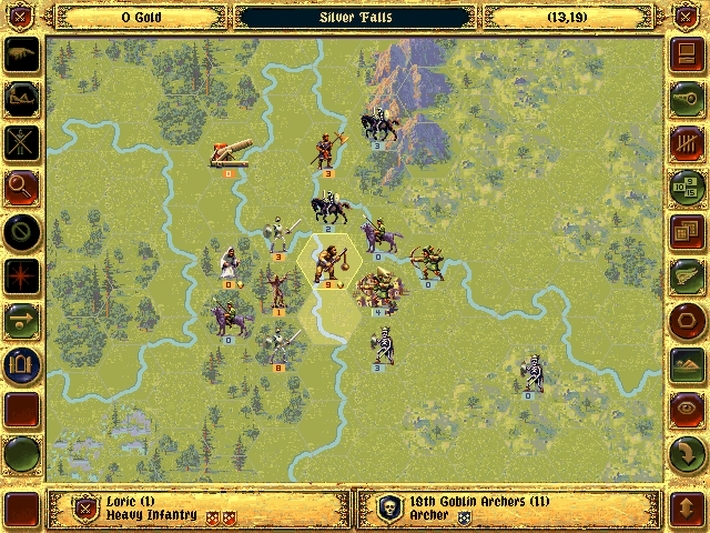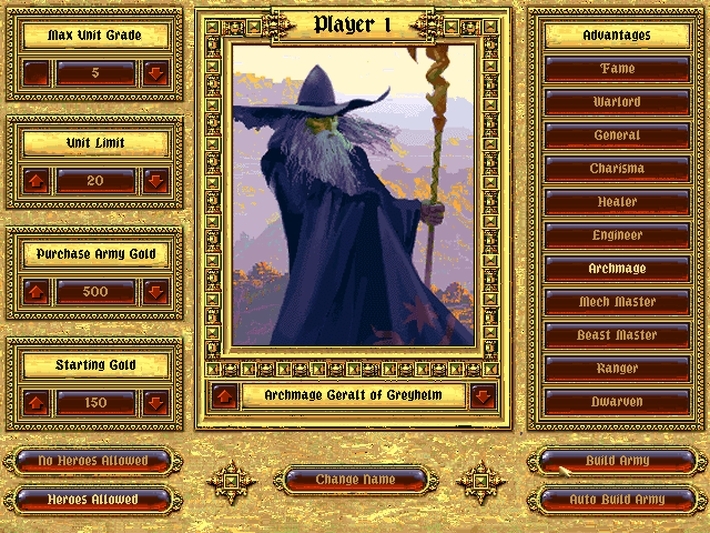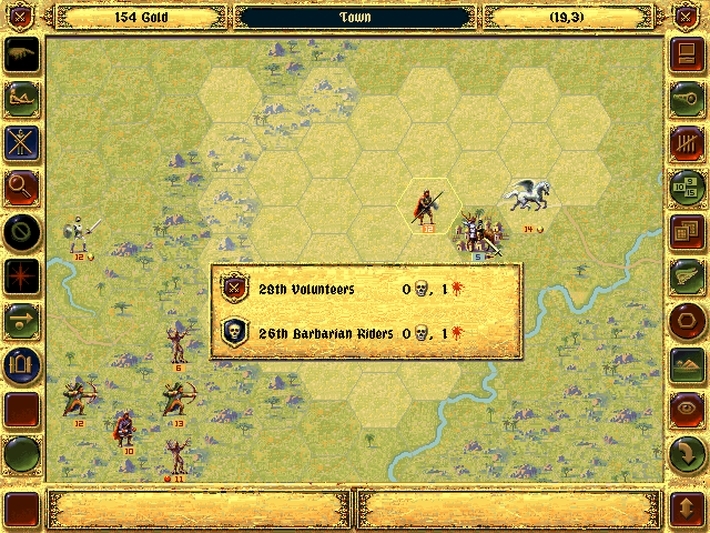 More Info
FREE GOG PC GAMES PRESENTS:
Fantasy General (c) Strategic Simulations / GOG
Fantasy General is a DOS-based strategy video game set in the fictional world of Aer. The game was developed by Strategic Simulations, Inc. in 1996. The game uses the Panzer General game engine. The gameplay is based on the traditional division of maps into hexagons. Fantasy General is a game in which you have to develop combat tactics and think over every step. The numbers for each unit show the number of creatures in the squad or group. Although some units, such as heroes, in the number of one person are equal in strength to the unit. The player can play either the campaign against the forces of Evil, or a separate scenario with another player or computer. You can also enable the battle of two AI. Players take turns. The campaign offers to choose one of four heroes, each of which has its own specifics of troops.
More info here: https://www.gog.com/game/fantasy_general
How to Easily Download & Install Fantasy General
Click the link below to download the no activation DRM-Free GOG Game.
Wait until client finishes downloading to 100% and then locate the file/s folder.
Follow this steps to install the game:

Run or Double click setup_fantasy_general_1.0_20211006_(50527). exe

Thats it, play and enjoy!
If you like this game please support the developers by BUYING IT!
You can visit our FAQs page for more help and solutions if you have a problem.
Old Links and Patches

We are keeping some of the old links and patches to make sure you can revert back to old version if you have problem with the latest version.

Old Link/s:

Size: 221 MB
Fantasy General v2.0.0.2 [GOG]
Fantasy General Download Here⇩
Size: 608 MB
Fantasy General v1.0 20211006 [GOG]