Pillars of Eternity: Definitive Edition DRM-Free Download – PC Game – Full GOG Version
Title: Pillars of Eternity: Definitive Edition
Genre(s): Role-playing – Adventure – Fantasy
Works on: Windows (7, 8, 10, 11)
Released: November 15, 2017
Company: Obsidian Entertainment / Paradox Interactive
About This Game
Experience the game that revitalized the classic RPG genre in a complete and definitive package that includes every expansion, bonus, and update, presenting Pillars of Eternity at its best. Obsidian Entertainment, the developer of Fallout: New Vegas™ and South Park: The Stick of Truth™, together with Paradox Interactive bring you to the original and incredible world of Eora, and send you on an unforgettable adventure where the choices you make and the paths you choose shape your destiny. Recapture the deep sense of exploration, the joy of a pulsating adventure, and the thrill of leading your own band of companions across a new fantasy realm and into the depths of monster-infested dungeons in search of lost treasures and ancient mysteries. The Definitive Edition includes the award-winning Pillars of Eternity alongside its expansions, The White March: Parts I & II, as well as all bonus content from the Royal Edition, and a new bundle of content called the "Deadfire Pack," inspired by Obsidian's upcoming
Pillars of Eternity II: Deadfire
.
– Deep character customization: Build a character as one of eleven classes such as Barbarian, Chanter, Cipher, Druid, Fighter, Monk, Paladin, Priest, Ranger, Rogue and Wizard.
– Sculpt your own story: Side with various factions using a reputation system, where your actions and choices have far reaching consequences.
– Explore a rich and diverse world: Beautiful pre-rendered environments laced with an engaging story and characters bring the world to life.-
Journey to new regions and meet new companions in The White March: Parts I & II, the game's expansion chapters, and find new stories to experience.
– All premium content originally sold with Pillars of Eternity: Royal Edition, including the original soundtrack, a digital collector's book, an original novella set in the Pillars universe, and much, much more.
– The all-new Deadfire Pack DLC, which includes new in-game items to earn and discover, and new portraits from the forthcoming sequel, Pillars of Eternity II: Deadfire, releasing in 2018.
System Requirements
Minimum:
Windows: 7 / 8 / 10
Processor: Intel Core i3-2100T @ 2.50 GHz / AMD Phenom II X3 B73
Memory: 4 GB RAM
Graphics: ATI Radeon HD 4850 or NVIDIA GeForce 9600 GT
Hard Drive: 14GB free space
Mouse, Keyboard.
Recommended:
Windows: 7 / 8 / 10
Processor: Intel Core i5-2400 @ 3.10 GHz / AMD Phenom II X6 1100T
Memory: 8 GB RAM
Graphics: Radeon HD 7700 or NVIDIA GeForce GTX 570
Hard Drive: 14GB free space
Game Media
ScreenShots from the Game: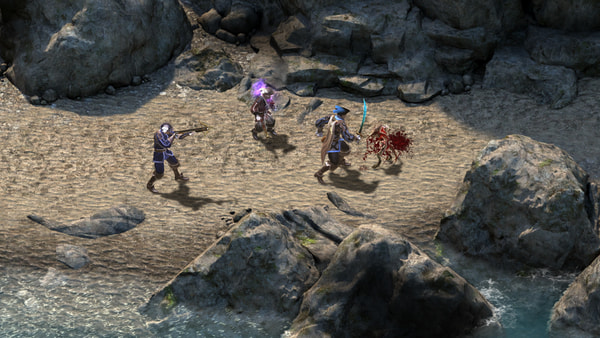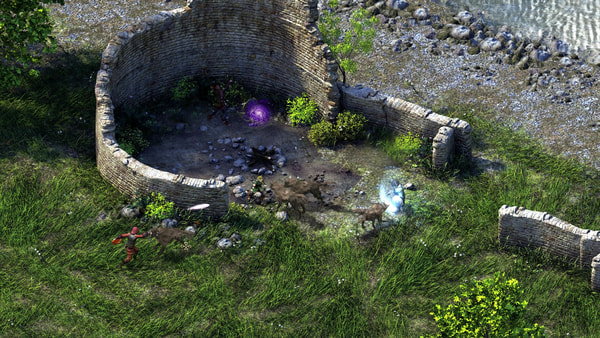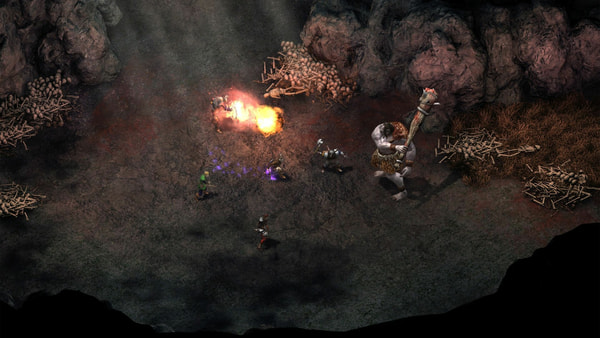 Video/s from the Game:
More Info
FREE GOG PC GAMES PRESENTS:
Pillars of Eternity: Definitive Edition (c) Obsidian Entertainment / Paradox Interactive
Experience the game that revitalized the classic RPG genre in a complete and definitive package that includes every expansion, bonus, and update, presenting Pillars of Eternity at its best. Obsidian Entertainment, the developer of Fallout: New Vegas™ and South Park: The Stick of Truth™, together with Paradox Interactive bring you to the original and incredible world of Eora, and send you on an unforgettable adventure where the choices you make and the paths you choose shape your destiny.
More info here: https://www.gog.com/game/pillars_of_eternity_definitive_edition
How to Easily Download & Install:
Click the link below to download the no activation DRM-Free GOG Game.
Wait until client finishes downloading to 100% and then locate the file/s folder.
Follow this steps to install the game:
– Run or Double click setup_pillars_of_eternity_3.07.0.1318_(17317). exe
– Run or Double click DLCs:
— setup_pillars_of_eternity_deadfire_pack_3.07.0.1318_(17317). exe
— setup_pillars_of_eternity_kickstarter_item_3.07.0.1318_(17317). exe
— setup_pillars_of_eternity_kickstarter_pet_pet_3.07.0.1318_(17317). exe
— setup_pillars_of_eternity_preorder_item_and_pet_3.07.0.1318_(17317). exe
— setup_pillars_of_eternity_the_white_march_-_part_1_3.07.0.1318_(17317). exe
— setup_pillars_of_eternity_the_white_march_-_part_2_3.07.0.1318_(17317). exe
Thats it, play and enjoy!
If you like this game please support the developers by BUYING IT!
You can visit our FAQs page for more help and solutions if you have a problem.
Old Links and Patches

We are keeping some of the old links and patches to make sure you can revert back to old version if you have problem with the latest version.

Old Link/s:
No old link available at the moment.
Download Here⇩
Size: 14.8 GB
Pillars of Eternity: Definitive Edition (3.07.0.1318) (GOG)