Sniper: Ghost Warrior 3 Gold Edition DRM-Free Download – PC Game – Full GOG Version
Title: Sniper: Ghost Warrior 3 Gold Edition
Genre(s): Shooter – Action – Stealth
Works on: Windows (7, 8, 10, 11)
Release date: April 24, 2017
Company: CI Games / CI Games
About This Game
Sniper: Ghost Warrior 3
tells the story of brotherhood, faith and betrayal in the most complete sniper experience ever. Take the role of an American sniper named Jonathan North, who is dropped into enemy territory in northern Georgia, nearby Russian borders. Explore large open-world maps with dynamic weather and a day and night cycle that actually impacts play and decisions. Customize weapon equipment, accessories, vehicles and a drone, and utilize the three pillars of gameplay to your liking: Sniper, Ghost and Warrior.
• Go behind enemy lines with the ultimate modern military shooter. Play as an American sniper dropped in Georgia, near Russian border. Choose your own path to accomplish your missions across an unforgiving open world.
• Be a Sniper: Engage your targets from the long range. Factor in scope elevation, wind speed and direction, breath control and stance along with weapon and bullet choice.
• Be a Ghost: Stalk your enemies and eliminate them silently with a broad variety of takedowns. The advanced stealth gameplay includes drone recon and vertical navigation.
• Be a Warrior: Wield a wide variety of advanced weapons and modify them to suit the needs of your mission and your own personal style. Choose from assault rifles, shotguns, machine guns and even explosives.
• Be All Three: You are an American sniper dropped behind enemy lines in Georgia, near the Russian border. Ruthless warlords have taken over part of the area and it falls on you to prevent the entire country from collapsing into chaos.
——–
Sniper: Ghost Warrior 3 Gold Edition contains base game plus single-player content from following DLCs:
The Sabotage
Play as Robert North in this massive single-player expansion. See the story from the other side and witness the rise of the Separatists that lead to the main events of Sniper Ghost Warrior 3.
The Escape of Lydia
Additional single-player campaign "The Escape of Lydia". Become a female sniper and complete the prequel missions that expand the story.
All-terrain vehicle
Discover how to handle your 4×4 confidently in the most challenging off-road environments and get around quickly in every situation on the road. Buggy is a high-speed, small size and mostly unarmored sand rail-like vehicle.
Sniper Rifle McMillan TAC-338A
Feel the power of this legendary rifle and test your sharpshooting skills on the field. Fitted with the McMillan Long Range Scope, the McMillan TAC-338A rifle will be the prize of your sniper equipment
Compound Bow
Take your stealth game to the next level with this deadly weapon. Craft arrows and silently neutralize your enemies from a distance with the Compound Bow.
Death Pool and Hexagon Ice weapon skin pack
Get the weapon skins and expand your weaponry customization even further. The unique skins are applicable to all available sniper rifles. Take your sniping experience to the next level.
This DLC includes weapon skins: Death Pool, Africa Tech, Grass Wave, Copperhead Snake, Hexagon Ice and Unicamo.
Original Soundtracks
Listen to the original instrumental soundtracks of Sniper Ghost Warrior 3. Some instruments used that may be familiar to a Western audience include drum, bass, synthesizer, guitar and vocals; but, there's also the use of mandolin, balalaika and bandura.
Some songs on the soundtrack have a noticeable Georgian touch to them, and a fair amount of Sniper Ghost Warrior 3's score is inspired by various folk and pop music researched prior to the pre-production of the game score. The goal in mind for the Georgian-influenced songs are to enhance the player's emotions and to emphasize the location in Georgia while also leaving the location to be painted by other elements in the game such as the graphics and dialogue.
Composed and produced by Mikolai Stroinski (The Witcher 3: Wild Hunt – Blood and Wine, The Vanishing of Ethan Carter, Detached, Kursk), mixed by Steve Kempster and recorded by Tony Phillips at Beautiful Noise Studios in Los Angeles.
– Guitars, Balalaika, Bandura, Mandolin
– George Bernhardt
– Synthesizers – Mikolai Stroinski
– Bass – Paul Bushnell
– Drum Set – Joel Taylor
System Requirements
Minimum:
OS: Windows 7/8.1/10 64-bit
Processor: i3 3240 3.4 GHz or AMD FX-6350 3.9 GHz
Memory: 8 GB RAM
Graphics: NVIDIA GeForce GTX 660 2GB or AMD Radeon HD 7850 2GB
DirectX: Version 11
Storage: 50 GB available space
Recommended:
OS: 64-bit Windows 10 or later
Processor: AMD FX 8350 Wraith or Intel Core i7 4790 or equivalent
Memory: 16 GB RAM
Graphics: AMD Radeon™ RX 480 4GB or NVIDIA GeForce(R) GTX 1060 3GB
DirectX: Version 11
Storage: 50 GB available space
Game Media
ScreenShots from the Game: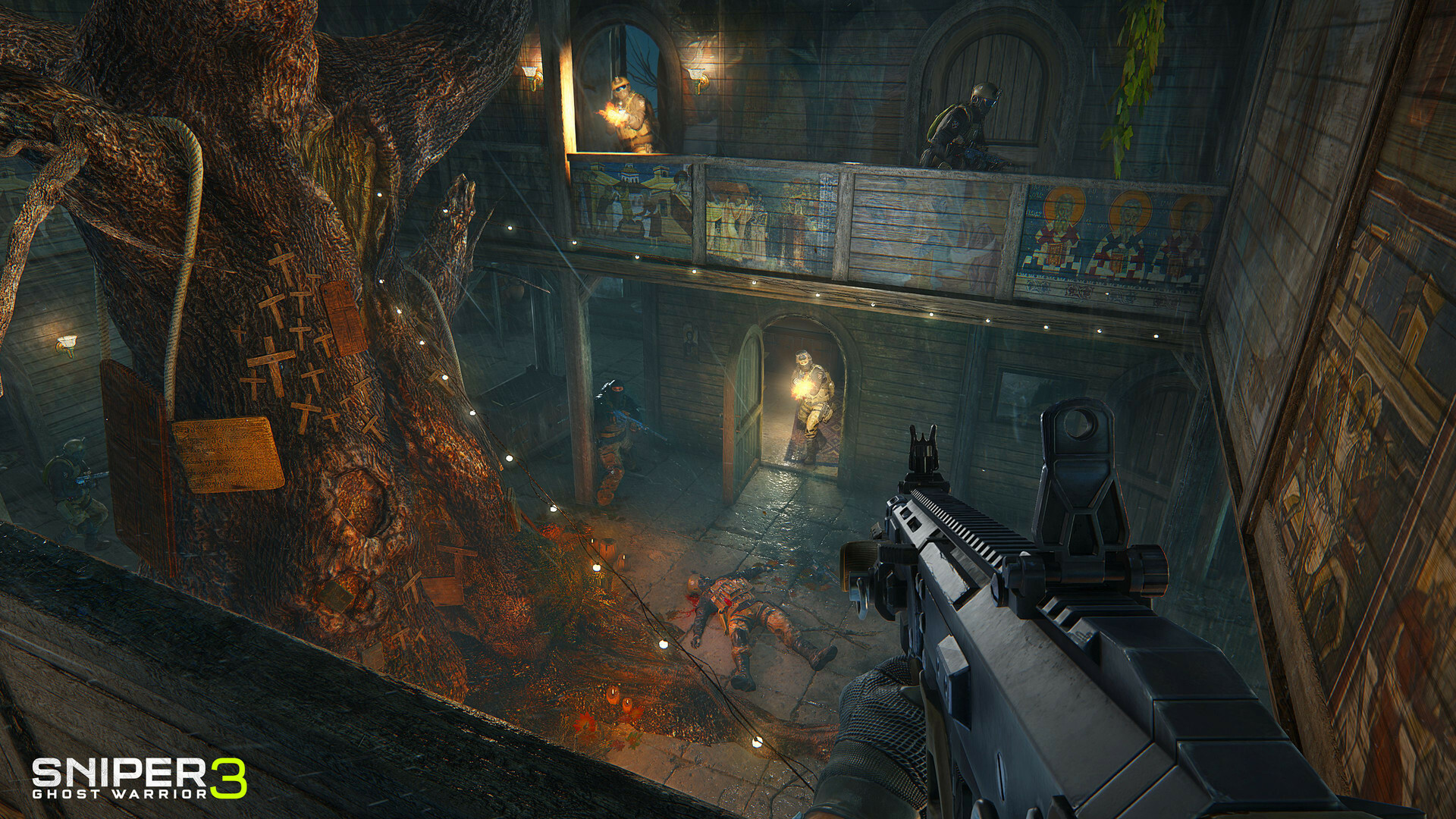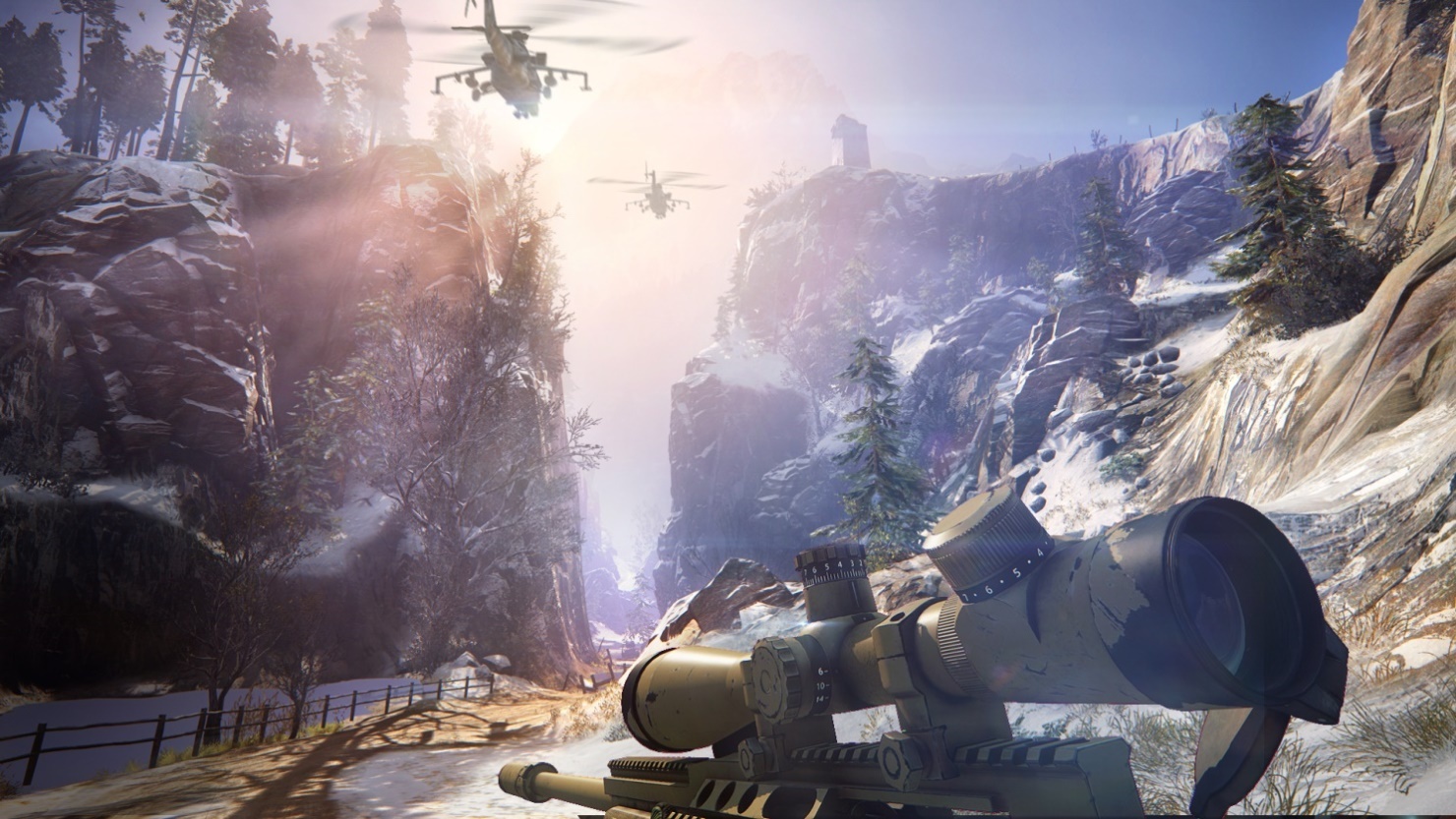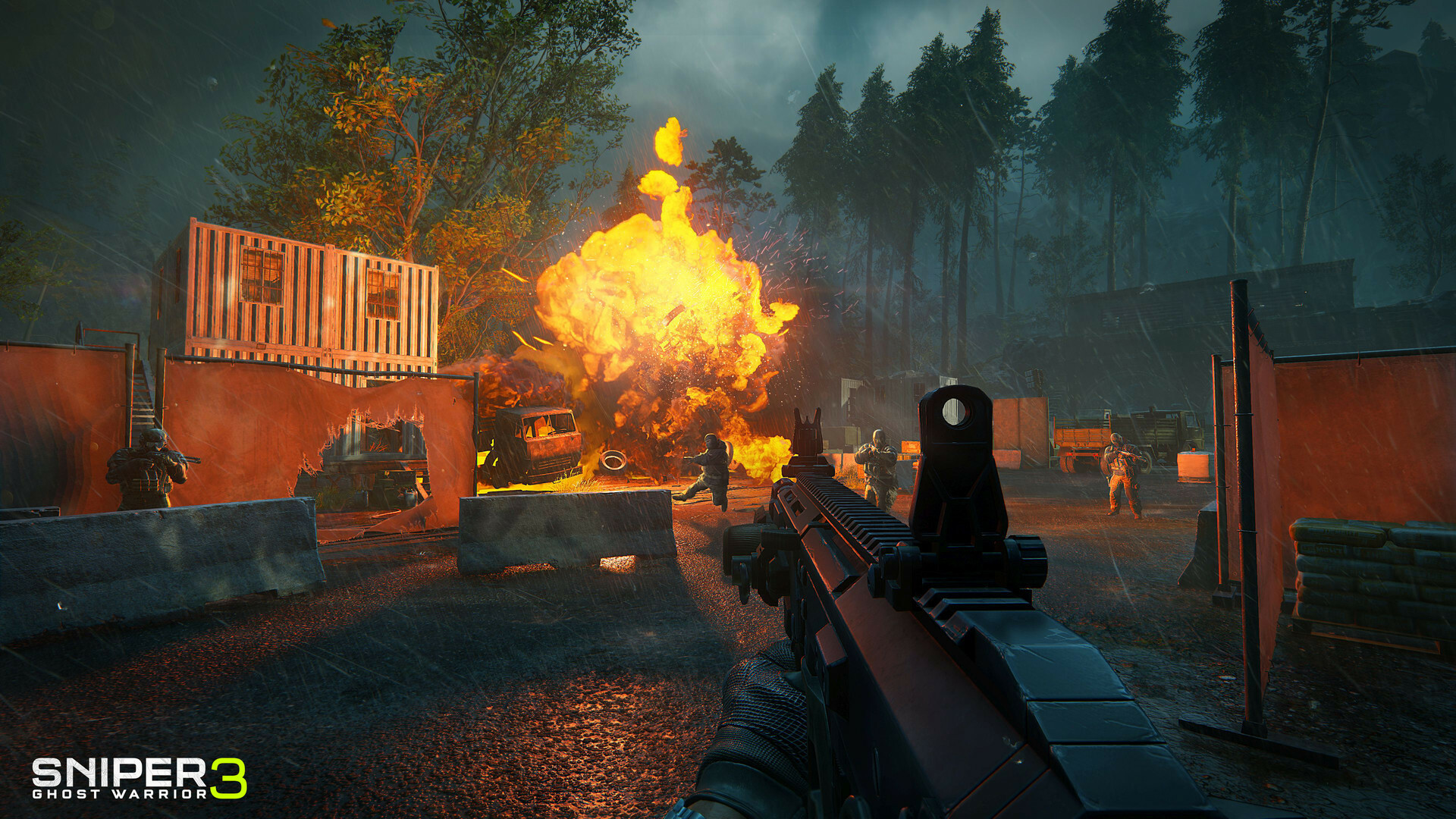 Video/s from the Game:
More Info
FREE GOG PC GAMES PRESENTS:
Sniper: Ghost Warrior 3 Gold Edition (c) CI Games / CI GamesThe Sabotage
Play as Robert North in this massive single-player expansion. See the story from the other side and witness the rise of the Separatists that lead to the main events of Sniper Ghost Warrior 3.
More info here: https://www.gog.com/game/sniper_ghost_warrior_3_gold_edition
How to Easily Download & Install Sniper: Ghost Warrior 3 Gold Edition
Click the link below to download the no activation DRM-Free GOG Game.
Wait until client finishes downloading to 100% and then locate the file/s folder.
Follow this steps to install the game:

– Run or Double click setup_sniper_ghost_warrior_3_3.8.6_(64bit)_(33927). exe

Thats it, play and enjoy!
If you like this game please support the developers by BUYING IT!
You can visit our FAQs page for more help and solutions if you have a problem.
Old Links and Patches

We are keeping some of the old links and patches to make sure you can revert back to old version if you have problem with the latest version.

Old Link/s:
No available old links at the moment
Sniper: Ghost Warrior 3 Gold Edition Download Here⇩
Size: 56.1 GB
Sniper: Ghost Warrior 3 Gold Edition v3.8.6 [GOG]