Alien Rampage DRM-Free Download – Full PC Game – Gog Games
Title: Alien Rampage
Genre: Action – Arcade – Sci-fi
Works on: Windows (7, 8, 10)
Languages: Audio and text: English
Released: December 30, 1996
Company: Inner Circle Creations / Piko Interactive
Description
About this game:
Your ship is in ruins. your cargo is lost… and you are one ticked-off alien trapped on a planet overrun by bloodthirsty mutants with the help of a handful of enslaved natives and enough firepower to level a city. Nothing can stop you from eradicating the low-life untharians who trashed your ship. blast everything in sight and you may survive…
– 21 bone-crushing, gut-blasting levels of alien butt kicking to complete.
– 7 ultra-lethal weapons
– Huge blistering explosions
– Over 30 festering life forms including 3 fully-rendered "overlords"
– Quad-parallax scrolling
– Fighting, jumping, shooting. action-packed adventure!
– An equal test of brain & brawn
– High impact graphics
ScreenShots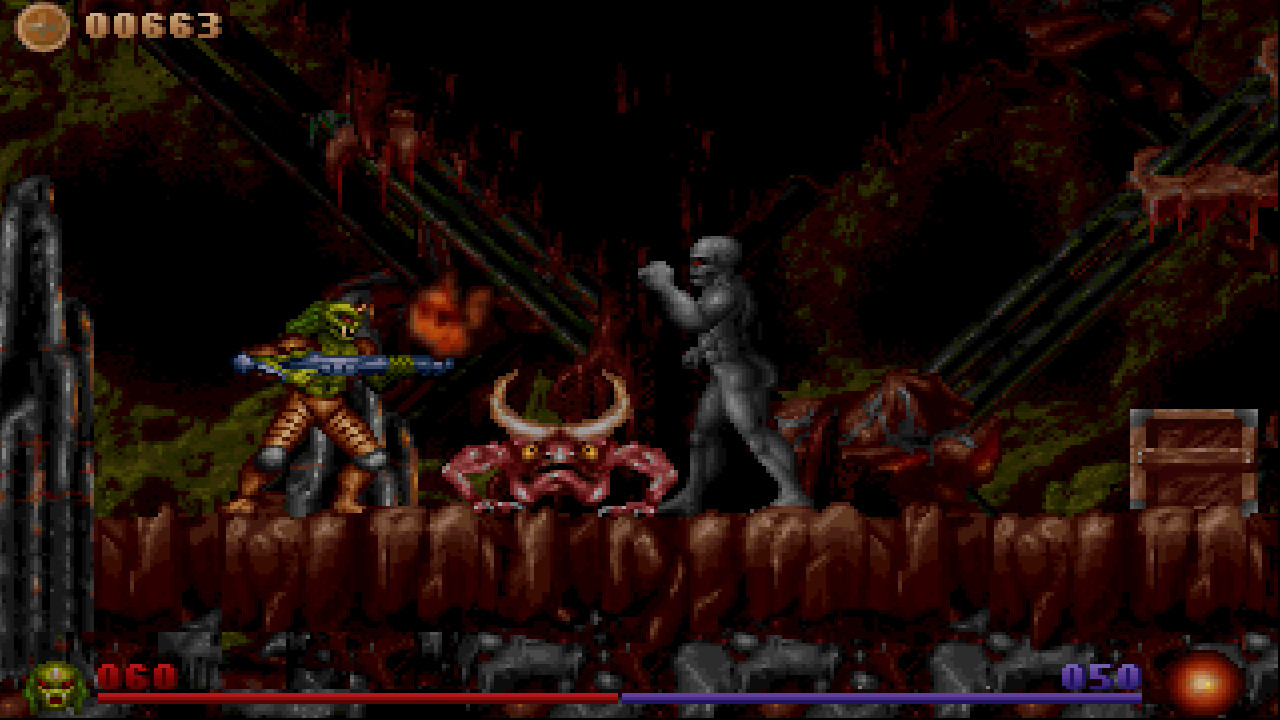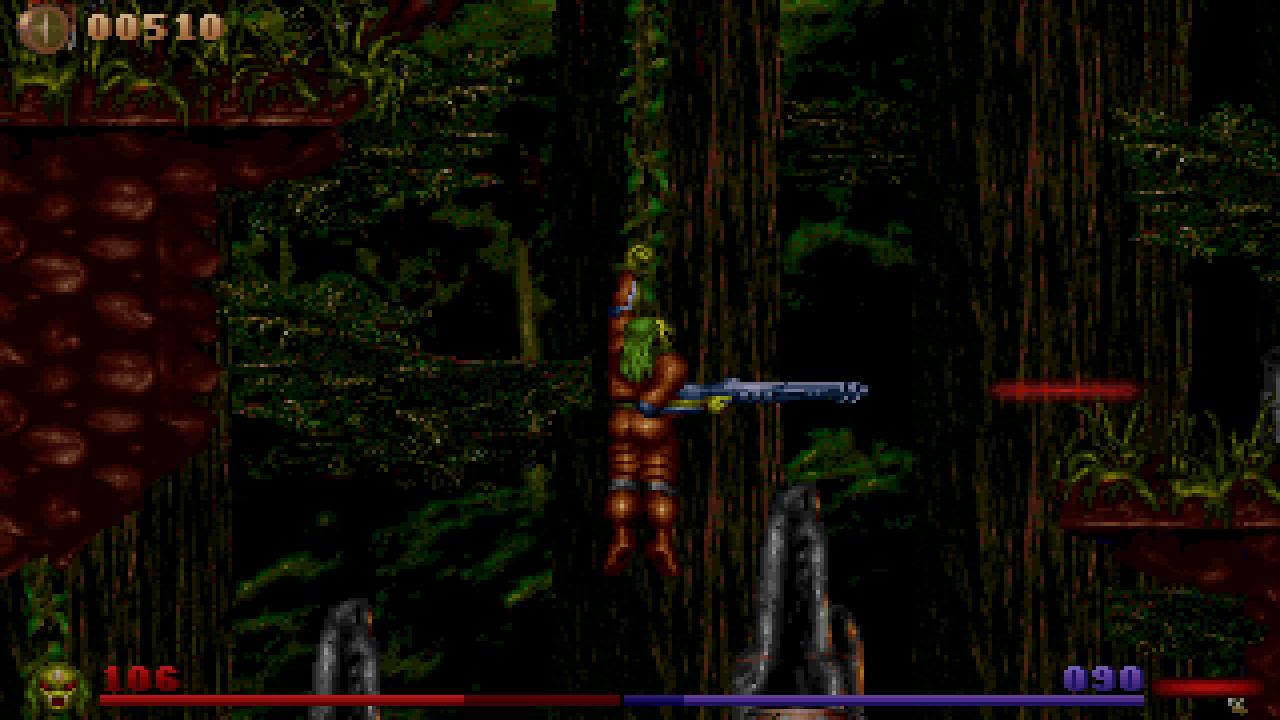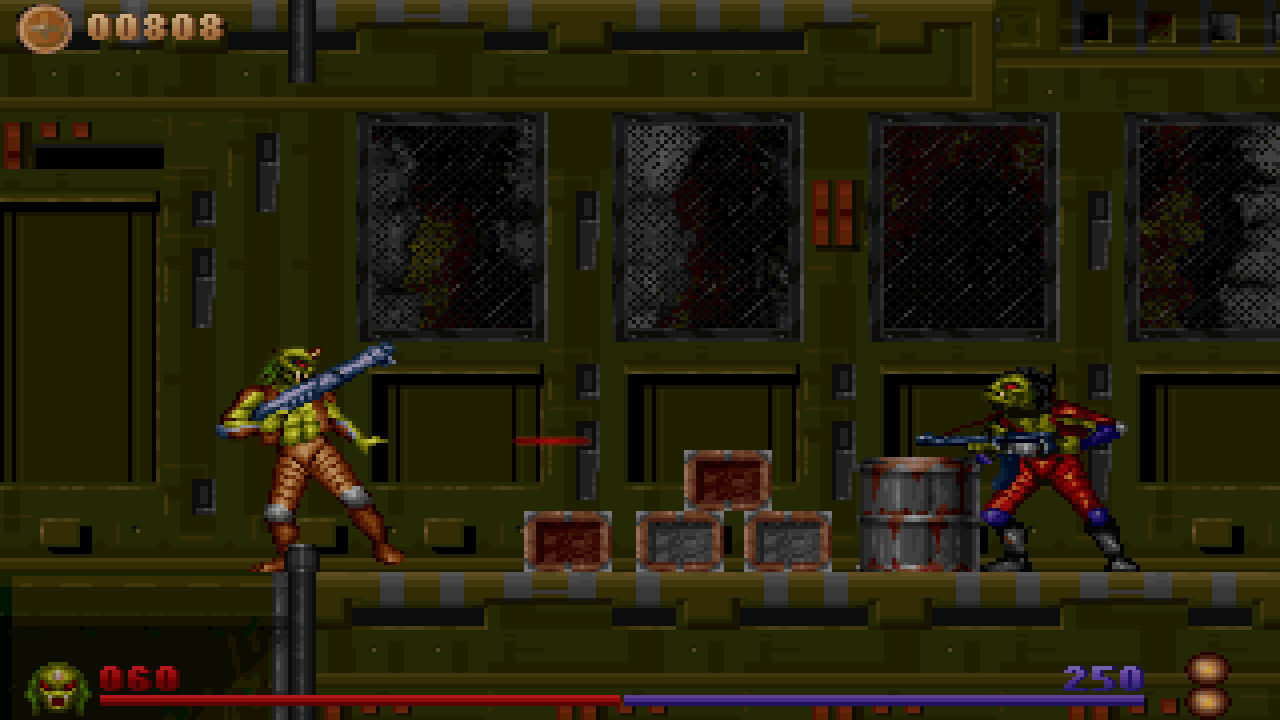 System Requirements
Minimum System Requirements:
Windows: 7 / 8 / 10
Processor: 1.8 GHz
Memory: 512MB RAM (1 GB recommended)
Graphics: 3D graphics card compatible with DirectX 7 (compatible with DirectX 9 recommended)
Storage: 1GB available space
Mouse, Keyboard
Game Trailer
No trailers available at this moment.
More Info
FREEGOGPCGAMES.COM PRESENTS
Alien Rampage (c) Inner Circle Creations / Piko Interactive
Your ship is in ruins. your cargo is lost… and you are one ticked-off alien trapped on a planet overrun by bloodthirsty mutants with the help of a handful of enslaved natives and enough firepower to level a city. Nothing can stop you from eradicating the low-life untharians who trashed your ship. blast everything in sight and you may survive.
More info here: https://www.gog.com/game/alien_rampage
Installation:
Full game without DRM. No serial code needed.
Run or Double click setup_alien_rampage_1.13_(13570).exe
Play and enjoy!
If you like this game, support the developers and BUY IT!
Download Here
Size: 33.13 MB
Alien Rampage (GOG)